AllMitey Kodiak
With the Ursack AllMitey Kodiak, you no longer have to compromise between bear and critter protection. While our standard Major and Major XL resist bear tears, they are prone to critters. However, the AllMitey Kodiak is nearly puncture-proof, guarding against bears, mice, raccoons, squirrels, pine martens, and other sharp-toothed critters alike.
Shop Now
Great Alternative

I must admit I did not have a bear encounter for a true test (that I was awake for!). That said, having lugged around bear canisters this seems like a great alternative. Our group used both on Alaska backcountry trip. No comparison. Easy to pack, tie and especially to hang. It will be my go to choice from here on out.

Ursack Major

Worth Every Penny

I am so happy with this bag! Bought the op bag also and it's so nice to pull that out and be able to see all your food. For us It holds enough food for two people for four days. I used to hang my food and that's stressful trying to find a proper tree, also have used the Bear vault 450 which is heavy and bulky and doesn't hold enough food for a long trip so you often have to hang food anyway. The ursack allmighty is easy, light and folds down flat as it empties. Would buy again!

Ursack AllMitey

Tough As Nails...

This is absolutely as advertised: rock solid and there is plenty of packable room. I loaded it up and hit it was a baseball bat for about fifteen minutes as a trial run. Never once opened up, and took no visible damage that I could see. I would certainly recommend this product.

AllMitey Kodiak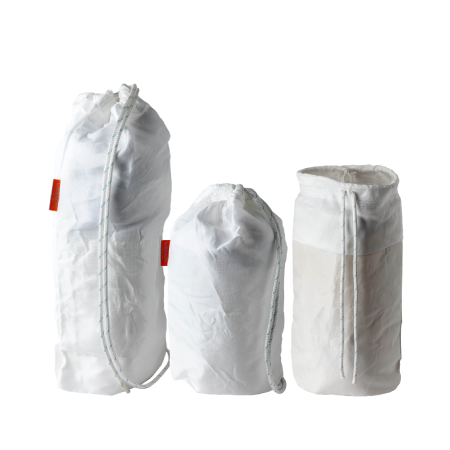 Retro Collection
Experience the Timeless Charm of the Retro Collection: Stylish and Functional Ursack Bags for the Modern Backpacker.
Shop Now
Conservationist

Our goal is to break the habit of bears associating people with food. We believe if you protect the people from the bear, you protect the bear from the people.

Our product delivers lightweight, bear-resistant food storage that helps break this cycle.

Our Name

The name Ursack comes from the Latin term Ursa, meaning bear. Our products, Ursack Major, named after the two most famous constellations in the Northern Sky

Sustainability

We at Ursack believe that change is a community effort that begins with every individual making a concerted effort to improve the health of the outdoors and strengthening our communities through social responsibility, environmental stewardship, and animal welfare. we know that great things can happen when people join together in pursuit of a common purpose.